SUMMER CAMPAIGN - Hydrogen oxygen
Summer is here – are you ready?
In the summer, we offer a free Hydrogen Oxygen device treatment, consultation and Oxy Pro facial treatment according to your skin type!
A new, more effective method for deep cleansing and firming the skin! 
Come for a free consultation to learn about safe device therapy with new technology.
Don't miss the chance and sign up today! Our team will get back to you within a few days. See you soon for your facial!

Cleanses pores and evens out skin color, as well as gently exfoliates the surface of the skin.
At the RF treatment head, the cool radio frequency penetrates deeper into the skin, increasing collagen formation while moisturizing the skin. The cold head of the device narrows pores, soothes the skin and reduces redness.
Ultrasound cleanses the skin deeply with its vibration. At the same time, it absorbs the active ingredients of the gel deep into the skin, moisturizing and soothing. Firming bipolar RF locally tones different areas of the face. High-frequency UA deeply cleanses the skin and helps cleanse pores effectively.
Hydrogen Oxygen treatment is carried out as a serial treatment to achieve the best results.
At the same time, you will receive a free facial treatment according to your skin's needs.

If you got interested, we also offer the benefit of a fast booker in connection with the consultation. Book your appointment today!
We are very grateful of all the feedback from our customers.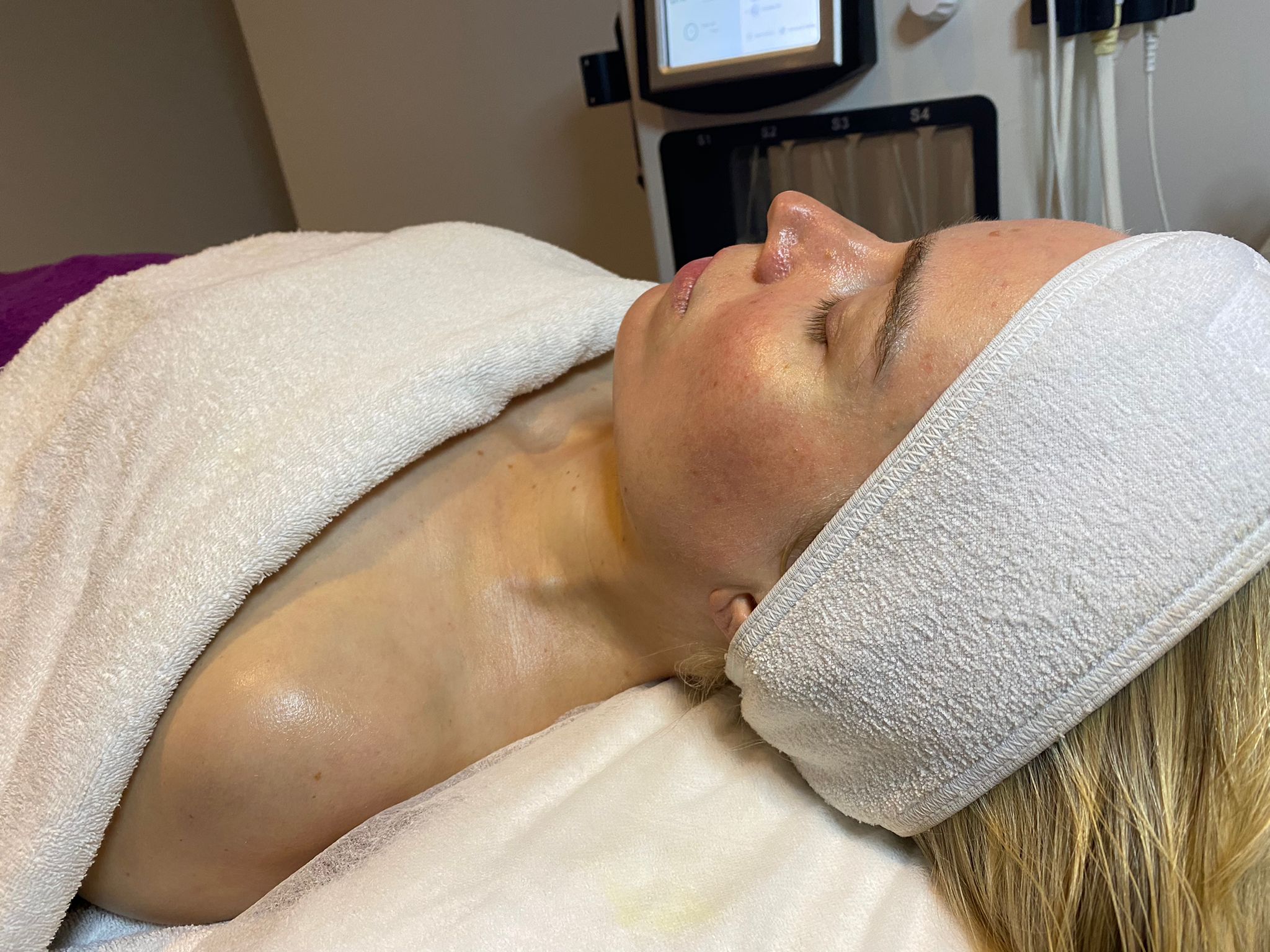 "For two years now, I have been visiting Ainola about once a month for Oxypro and Velashape device treatments. I also did set of six chemical peelings. Now I continue with the clinic's new Hydrogen Oxygen treatment series. I have received help with redness of the skin, prevention of aging, and reduction of pores. My favorite products are MERE night and day creams. The best things about the clinic are the high-quality products, flexible treatment times and competent staff." - Emma
"I started at Ainola in summer 2020. I have undergone a lot of different treatments, such as RF microneedling, HIFU and Velashape. I have received help for scar tissue, the treatments have smoothed out the affected area. My favorite products are MERE Exfoliation and MERE Refreshing Toner. The clinic has professional service and versatile equipment. The best thing is the good products and my permanent beautician Marjo." – Johanna
"I started treatments at Ainola 3 years ago. I visit regularly e.g. Velashape – as well as microneedling treatments. I started at Ainola extempore; I had never regularly visited a beautician before. I've learned a lot about skincare. Ainola's own MERE products are really good. My favorite products are all the serums that show how high quality the products are. The best thing about the clinic is the flexible staff and professionalism." – Marja
Ainola Beauty Clinic
Kluuvikatu 5, 00100 Helsinki,
4. kerros
p. 040 940 2285
kantaasiakas@ainolakauneusklinikka.fi